Top 10 Retail Strategy Books to Improve Your Sales
Welcome to the exciting world of retail strategies! Whether you're a spa manager, hotel store owner, or involved in the digital realm, this article is specially designed for you. In a highly competitive market, it's crucial to have an effective strategy that drives sales and sets you apart from the crowd. In this article, you'll discover a carefully curated selection of the top 10 retail strategy books that will provide you with practical knowledge and useful tools to improve your results and take your business to the next level.
Within these books, you'll find innovative ideas and fresh approaches to apply in your business, regardless of whether you're a small local business or a large retail chain. These resources will help you refine your skills and provide you with new perspectives on how to attract customers, optimize the shopping experience, and maximize your sales.
From practical tips to enhance product displays to strategies for emotionally connecting with customers in the digital environment, these books will equip you with the necessary tools to stand out in an ever-evolving market. Whether you're looking to increase the profitability of your spa, boost sales in your hotel stores, or improve your digital strategy, these books will guide you on the path to success.
Get ready to dive into a world of inspiring ideas and practical advice. Become the expert you've always wanted to be and take your business to the next level. Don't miss the opportunity to tap into the knowledge and experience shared in these books. The key to your business success is just a few pages away!
"The Retail Revival: Reimagining Business for the New Age of Consumerism" by Doug Stephens
In this book, Doug Stephens provides an inspiring vision on how to adapt and thrive in the new era of retail. He explores emerging trends and shifting consumer behavior, and offers practical advice on how to reinvent your business and attract customers in an ever-evolving world.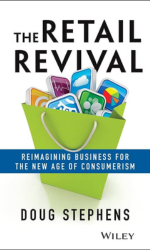 "Retail 101: The Guide to Managing and Marketing Your Retail Business" by Nicole Reyhle
Nicole Reyhle, a retail expert, shares her experience and expertise in this book. She offers a comprehensive guide to effectively managing and marketing your retail business. From location selection to merchandising and creating a memorable shopping experience, this book is essential for any retail store owner or manager.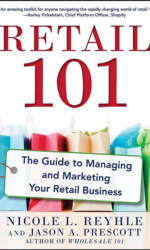 "The Long Tail: Why the Future of Business is Selling Less of More" by Chris Anderson
Chris Anderson explores the power of the long tail in this book, demonstrating how selling a wide variety of niche products can be a profitable strategy. This approach is particularly relevant for e-commerce and online selling, where you can leverage the long tail to reach specific audiences and increase your sales.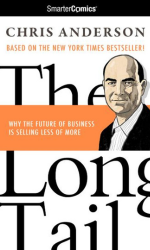 "Why We Buy: The Science of Shopping" by Paco Underhill
Paco Underhill, a renowned expert in consumer behavior, analyzes the psychological and emotional aspects of shopping in this fascinating book. With his insights on how customers interact with retail spaces and make purchase decisions, you will learn how to optimize your physical store to attract customers and increase sales.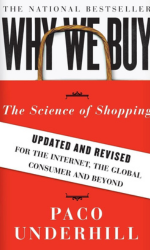 "Retail Marketing Strategy: Delivering Shopper Delight" by Constant Berkhout and Rick Vossestein
This book focuses on creating an effective marketing strategy for your retail business. It examines different marketing tactics and tools, from pricing and promotions strategies to social media marketing and online advertising. It will help you develop a comprehensive marketing strategy that attracts customers and drives sales.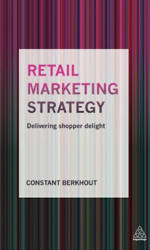 "Retail reset" by Dimas Gimeno and Luis Lara 
The book "Retail Reset" addresses the radical transformation that the retail sector is undergoing due to new trends and digital technologies, and how it affects each commercial format. Through its content, the authors provide a practical and hopeful vision to revitalize consumption and the future of the industry. It includes a transformation roadmap, real-life cases, a Retail Reset Manifesto, and a glossary. The importance of physical stores is highlighted, as well as how they need to adapt to the new paradigm to remain relevant.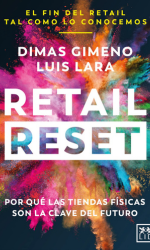 "Retail Development" by Anita Kramer
This comprehensive book is a practical guide for developing commercial projects in the fashion industry. It is designed for both small ethnic community centers and large multilevel shopping malls. Additionally, it provides guidance on creating lifestyle centers and rehabilitating bankrupt shopping malls.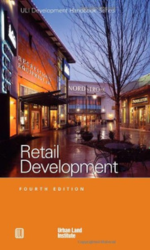 "The One Thing: The Surprisingly Simple Truth Behind Extraordinary Results" by Gary Keller y Jay Papasan
In this book, Gary Keller and Jay Papasan focus on the power of concentration and focus. They teach you how to identify the "one thing" that will make the biggest difference in your business and how to focus your efforts on that to achieve extraordinary results. This perspective will help you eliminate distractions and significantly improve your sales.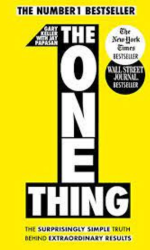 "The Art of Retail Buying: An Insider's Guide to Merchandising" by Marie-Louise Jacobsen
Effective product purchasing is a fundamental part of retail strategy, and this book is a comprehensive guide on how to do it. From selecting high-demand products to negotiating prices and managing inventory, you will learn to make informed decisions that drive sales and maximize profit margins.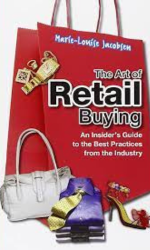 "Selling the Invisible: A Field Guide to Modern Marketing" by Harry Beckwith
This book six a succinct and often entertaining look at the unique characteristics of services and their prospects, and how any service, from a home-based consultancy to a multinational brokerage, can turn more prospects into clients and keep them. SELLING THE INVISIBLE covers service marketing from start to finish.
A solid strategy and a deep understanding of consumer behavior and emerging trends are crucial for the success of a retail business. And to help you achieve that, the aforementioned books will provide valuable insights and practical knowledge.
But that's not all, by clicking on each book title mentioned above, you can access links to read them online, download the PDF, or access the audiobook, giving you different options to enjoy these resources in the format that suits you best. Reading, listening, and continuous learning are key to staying updated in a constantly changing market and excelling in the retail world.
So, do not underestimate the power of education and inspiration in the growth of your business. Make the most of these resources and start transforming your sales today. Whether you're looking to improve marketing, optimize your physical store, or expand your operations, these books will provide you with the tools and ideas needed to increase sales and achieve success in the competitive world of retail.
Click on each of the recommended book titles now and start enriching your mind with valuable knowledge that will help improve your sales and take your business to the next level. Don't wait any longer to take the next step!